Aristocrat
---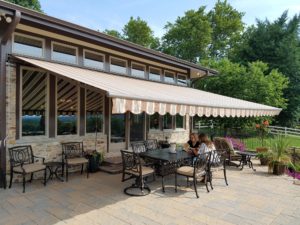 Adding some shade to your home or business is desirable for a variety of different reasons. In fact, with our awning products, you can find the perfect shading solutions for your needs. From retractable awnings to tension shade systems, we provide a wide array of products to choose from to ensure your home or business has the proper shade it needs.
Whether it's your home or business, you can easily provide it with the shade necessary to protect the building as well as the people in it. With Aristocrat awnings, getting maximum shade can be done. Aristocrat awnings are designed with you in mind. They can easily transform, expand, and subsequently enhance your home and businesses' facade. By letting the sun in when you want it but providing comfortable shade when you need it is easier than you think with Aristocrat awnings.
Notable Features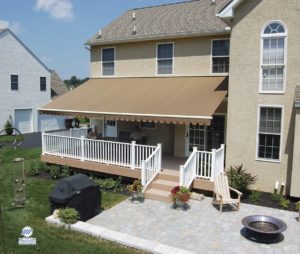 Our products traditionally come with a variety of additional features and perks that ultimately benefit you. From lifetime warranties to exceptional service, there is absolutely no doubt that you can rely on Carroll AS to provide you with support for your Aristocrat awnings. Aristocrat Awnings, Shades, and Canopies are designed and manufactured by Craft-Bilt Manufacturing Company, an American manufacturer of both commercial and residential remodeling as well as new construction products ever since 1946. They ultimately utilize the latest advancements in a variety of industries like technology, electronics, and even engineering.
Contact Us Today For More Information
If you are looking to provide shade solutions for your home or business, an Aristocrat awning might be the best solution for your needs. In fact, with so many different products to choose from, we have an array of shade solutions — and a number of awnings to pick from to ensure you get the best shade solution for your home or business.