Patio and Deck Retractable Awnings
---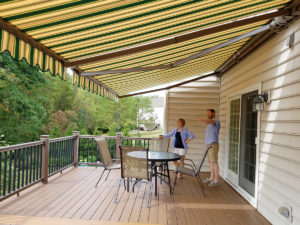 There is absolutely no doubt that retractable awnings provide people with the unique ability to enjoy the shade on their deck, porch, or patio. In fact, patio and deck awnings traditionally are designed to be easy and convenient to operate, patio and deck awnings serve homeowners in the best way possible — the ability to peacefully enjoy their outdoor living space. When it comes to adding some shade to your outdoor living space, Sunesta Awnings are made to protect and thereby block up to 94% of the sun's harmful UV rays. That ultimately means they are made to decrease the amount of light that ends up entering your home. With so many benefits, there is no doubt that adding Sunesta Awnings to your home is a great way to thoroughly enjoy your outdoor living space for many years to come.
Awning Designs For All Types Of Homes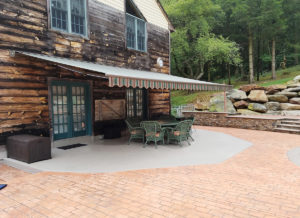 With so many different styles of home out there, it can be difficult to determine what type of awning would work best. In fact, finding a suitable and complimentary awning for your home that is both functional while still being aesthetically pleasing is totally doable. Ultimately, you can design and customize the awning of your dreams to best suit your needs and desires. With different models, styles, sizes, and aesthetics to choose from, getting an awning you love can absolutely be accomplished at Carrol AS.