Canopies & Pergolas
---
Uniquely innovative, canopies, and pergolas are designed to help people take control of just how much sun exposure they receive when enjoying the outdoors. In fact, canopies and pergolas can be used to help people ensure they don't get burnt while lounging out in the sun. But retractable canopies serve as a unique way for people to really have the ability to uniquely control just how much sun they get. Free-standing or mounted to your home, canopies serve as a wonderful hone feature that helps protect just how much sun exposure you get when outdoors. Canopies can work wonders for a veranda area, terraces, and even roof gardens.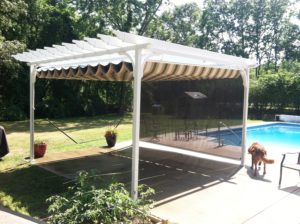 Retractable Pergola Canopies
For homeowners looking to amplify the amount of control, they have to how much sun is exposed to them when lounging outdoors, having a retractable pergola canopy can ultimately do the trick. In fact, retractable canopies are uniquely designed to provide horizontal rafters giving it a pergola look and feel. Typically, canopies will slide over on a double trolley system that can be operated either manually or motorized — the choice is all yours.
Tension Shade Systems
Tension Shade (TS)

This model is smaller in size, and can be installed above or below an existing glass roof or pergola. The fabric glides on rails at the edge of the fabric. Ideal for shading glass roofs, pergolas, or conservatories, the TS will provide shaded comfort to your indoor or outdoor living space.

Tension Shade Structure (TS2)

The TS2 can be installed on top of an existing glass roof or pergola, or it can be mounted to a wall and supported with strong aluminum legs. The fabric glides on rails that are inset from the edge of the fabric. Since it is larger than the Tension Shade, it is ideal for shading larger glass roofs, or large decks or patios.
Under Pergola Canopy System
Getting more bang for your buck is always a desired trait for homeowners when selecting a new addition to their home. Having an under pergola canopy system to provide some necessary sun protection is a great place to start. In fact, having a canopy system that is retro-fitted to your home can really provide the requisite sun protection needed for homeowners to accurately control just how much sun exposure their home receives daily.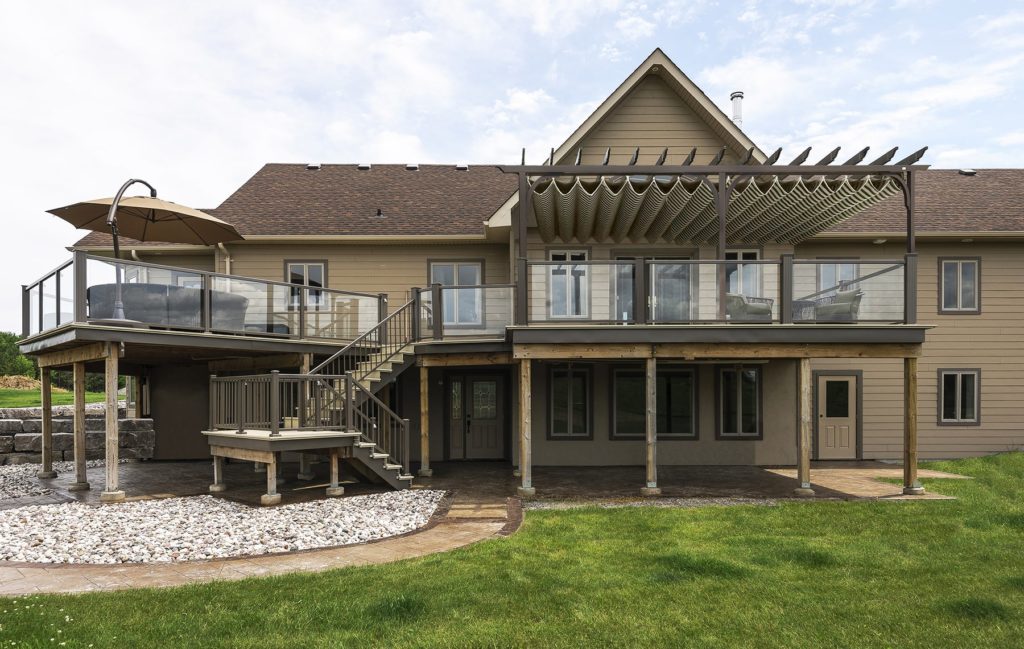 Give Us A Call Today
Looking for a solar shade for your home? Give us a call today and our experienced professionals can help get you exactly what you need to suit your needs.