Commercial Shade Products
---
There is absolutely no doubt that commercial awnings attract attention. In fact, if you are looking for a unique and creative way to have your business stand out, look no further than commercial shade products. From dining areas to decks, having shade products for your commercial business can really allow you to make the most out of your outdoor space. You'll allow both your employees and customers to enjoy the outdoors comfortably without having to rush inside to get some air-conditioning.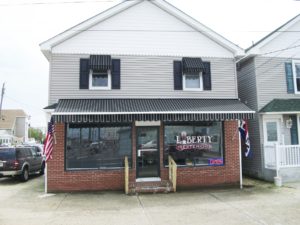 Retractable Awnings and Canopies for Businesses
One of the ways businesses can stand out is by incorporating awnings or canopies onto their business. In fact, you can easily and seamlessly blend the inside and the outside with ease and convenience. Business owners are ultimately looking to get privacy and energy-savings which is totally easy with either an awning or canopy. Providing customers and employees with the ability to protect themselves from the sun's rays.
Exterior Solar Shades For Your Business
Commercial solar shades are a great feature for businesses. In fact, blocking the heat from the outside is one of the best ways to keep your business cool. But, they also traditionally minimize any gaze or glare that your business may receive. They can provide privacy, ambiance, and most importantly protection against damaging UV rays. Solar shades for commercial business are so amazing increased comfort is a wonderful perk but, they also come with a significant reduction in your energy costs as well.
Give Us A Call Today
Looking for a solar shade for your home? Give us a call today and our experienced professionals can help get you exactly what you need to suit your needs.