Posted on Sunday, January 12th, 2014 at 10:54 pm.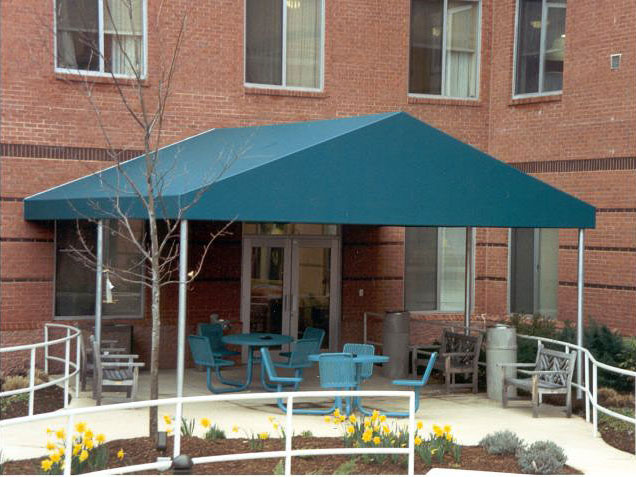 This winter is one of the coldest winters our region has experienced. If your home is feeling a bit drafty and you fun yourself cranking up the heat, you need better insulators for your home to save you money and retain warmth. One great solution to your home insulation problem is having residential awnings installed. Residential awnings, particularly window awnings and door awnings can help you improve your home insulation.
With window awnings you'll have the opportunity to improve window insulations because  window awnings offer shade while generating more heat and electricity for your home. To have these state of the art awnings installed for out home property, it's recommended that you hire an awning company that specializes in creating and installing custom awnings.
Here are some primary reasons you should have window awnings installed for your home:
– It's more affordable to purchase window awnings than energy efficient windows. In fact window awnings are just as good as energy efficient windows for retaining heat during the cold winter.
– You'll have the opportunity to enhance your curb appeal ( home value ) while keeping your home warm.
Custom awnings are designed to reduce your heat loss during the coldest winters while reducing heat gain in the summer. You cannot beat it.
Custom awnings can be used to shade and provide insulation to one particular area of your home or designed to shade and insulate the entire sides of your home. The choice is yours.
In fact for utmost control over your awning insulators, you may want to consider custom retractable awnings.
With residential awnings, you'll always have the right amount of winter solar heat entering your home.
Carroll Awning Company is here to provide you high quality awning designs and installations today.
Here at Carroll Awning Company we can design and install custom awnings for your residential property. We are 100% dedicated to providing unique, polished residential awnings no matter how small or large your home property may be.
You can count on Carroll Awning Company to beautify your home property with high quality, exceptionally sturdy window awnings and more.
Carroll Awning Company has unmatched qualities on awnings and stylish awning frames for both residential and business purposes.
We offer any type of patio awnings you may need, from freestanding canopies to compact domes. Choose fabrics in stripes, solids or patterns. All are suited for UV resistance.
Through our combined locations and experience, Carroll Awning Company provides innovative craftsmanship, superb service, competitive pricing and unfailing attention to details in order to deliver a product that exceeds expectations.
Call for a FREE on-site estimate at 1-800-999-5617 or click here today!
Check s out on Facebook and Twitter as well!
Source:
http://www.efficientwindows.org/existing_shading.php
https://www.progress-energy.com/carolinas/home/save-energy-money/energy-saving-tips-calculators/100-tips.page
http://energy.gov/energysaver/articles/energy-efficient-window-treatments