Posted on Friday, January 3rd, 2014 at 10:14 pm.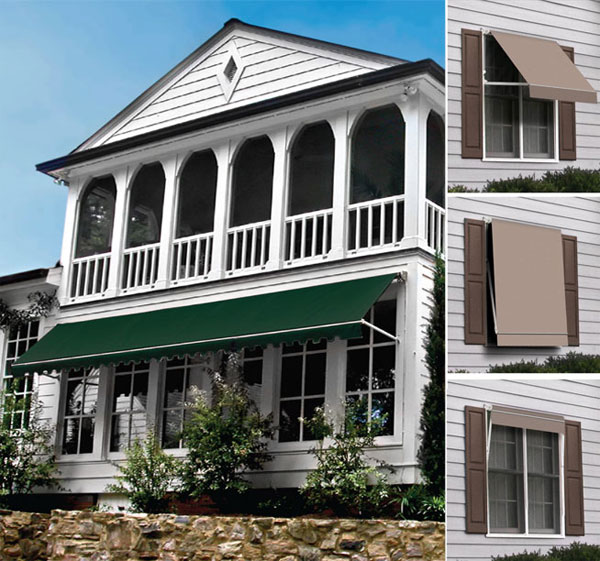 Do you find yourself in extra need of shade? Do you need to extend the usability of your property? Are you worried about adding a permanent fixture?
Leave your worries behind. Retractable awnings are great for deck and patio usage. Retractable awnings are perfect for protecting your friends and family from harmful sun rays as well as rain anytime you host social gatherings.
How can I get more use out of my deck or patio with retractable awnings?
Retractable awnings are available as both manual awnings and automatic awnings.
If you purchase manual awnings, you will have to crank your awnings in order to open and close your retractable awnings.
With automatic awnings, you can enjoy the luxury of motor operated awnings. These automatic awnings come with a remote control so you can control your shading no matter if you're in a separate room.
Retractable awnings with a motor are highly recommended because the motor awnings offer great convenience. For example, automatic retractable awnings can feature sensors that open or close during inclement weather. Or a light sensor can open up the awning to protect family and friends from harmful UV rays. You can ask your awning provider about the benefits of sun sensors, rain sensors and wind sensors to have retractable awnings tailored to your specific needs.
You should have at least one manual awning in case you experience a power outage during an important social gathering. You may also consider having a custom awning created that offers both automatic and manual features.
The best retractable awnings are structured with steel rather than aluminum.
Where can I mount retractable awnings?
For residential properties, retractable awnings can be mounted to the exterior walls of homes. You can mount retractable anywhere as long as you have brackets for your residential awnings.
The following is a list of materials used to create sturdy, stylish residential awnings:
– vinyl
– canvas
– awning fabrics that are water resistant
Here at Carroll Awning Company we can design and install custom awnings for your residential property. We are 100% dedicated to providing unique, polished residential awnings no matter how small or large your home property may be.
You can count on Carroll Awning Company to beautify your home property with high quality, exceptionally sturdy window awnings and more.
Carroll Awning Company has unmatched qualities on awnings and stylish awning frames for both residential and business purposes.
We offer any type of patio awnings you may need, from freestanding canopies to compact domes. Choose fabrics in stripes, solids or patterns. All are suited for UV resistance.
Through our combined locations and experience, Carroll Awning Company provides innovative craftsmanship, superb service, competitive pricing and unfailing attention to details in order to deliver a product that exceeds expectations.
Call for a FREE on-site estimate at 1-800-999-5617 or click here today!
Check s out on Facebook and Twitter as well!
Source:
http://www.martisawnings.com
http://www.nytimes.com/2007/07/15/realestate/15home.html?_r=0