Posted on Friday, June 21st, 2013 at 6:39 pm.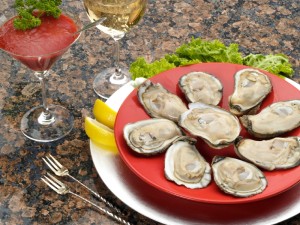 Summer is finally here! Restaurant patrons are looking forward to outdoor dining, party gatherings and receptions at local restaurants. You can draw in these loyal customers by providing them an outdoors space that's comfortable and fun right at your restaurant.
You can create such a space by having Carroll Awning Company install broad awnings along the sides of your restaurant.
The best awnings for restaurants are retractable awnings.
Here are the benefits retractable awnings can provide your restaurant patrons:
-Provide shelter to restaurant patrons for sweltering hot days and rainy days.
-Instant shade/ cooler outdoors temperatures via the awning canopy
-Added versatility for decks, patios and other restaurant outdoors spaces.
Carroll Awning is here to keep your restaurant booming during the summer and your customers cool.
Yes, this includes our awnings having the capability of housing fans for your outdoor seating. Our fully customized awnings will also assure you that your restaurant will always have a fresh, modern look.
Awning installation from Carroll Awning Company will significantly improve the comfort of your restaurant even during the hottest summer days and nights. We have got your retractable awnings, Sunesta sunscreens, and more commercial awnings.
Low tech, low cost and high quality are what we promise you with our awning products and services. Schedule an appointment with us.
Carroll Awning Company has unmatched qualities on awnings and stylish awning frames for both residential and business purposes.
We offer any type of retractable awnings you may need, from freestanding canopies to compact domes. Choose fabrics in stripes, solids or patterns. All are suited for UV resistance.
Through our combined locations and experience, Carroll Awning Company provides innovative craftsmanship, superb service, competitive pricing and unfailing attention to details in order to deliver a product that exceeds expectations.
For more information on Retractable Awnings, Sunesta Screens and a free quotation call Carroll Awning at 1-800-999-5617 or click here today!
Check us out on Facebook and Twitter as well!
Source:
http://wilmingtonbiz.com/industry_news_details.php?id=2336
http://www.caec.coop/outdoors/installing-awnings-for-summer-comfort.html
http://www.consumerenergycenter.org/home/windows/shades_awnings.html