Posted on Friday, March 15th, 2013 at 5:51 pm.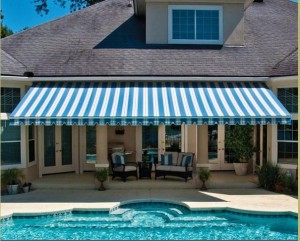 Are you having an outdoor wedding? If yes, Carroll Awning Company highly recommends you use Sunesta Screen Rolls for your outdoor wedding ceremony.
Sunesta Screen Rolls will offer your wedding a sophisticated look and make it a very wonderful, and memorable wedding.
Sunesta Screen Rolls can increase the spacious environment of your outdoor wedding for ballroom dancing, cocktails, and the wedding ceremony in its self.
Alluring settings are great for taking wedding pictures.
Have your Sunesta Screen Rolls installed for the patio beside the pool. Have it for your spa area.
How you envision your wedding day ceremony to be, Carroll Awning Company can help you get there.
Here are some great benefits Sunesta Screen Rolls can offer you, the bridal couple, today:
Shade for your wedding guest with the roll up patio blinds.
Screen enclosures can be installed for sunrooms, patios, porches, and gazebos.
Flexibility in wedding design.
Learn about Carroll Awning Sunesta Screen Rolls today.
Carroll Awning Company has unmatched qualities on awnings and stylish awning frames for both residential and business purposes.
We offer any type of retractable awnings you may need, from freestanding canopies to compact domes. Choose fabrics in stripes, solids or patterns. All are suited for UV resistance.
Through our combined locations and experience, Carroll Awning Company provides innovative craftsmanship, superb service, competitive pricing and unfailing attention to details in order to deliver a product that exceeds expectations.
For more information on Sunesta Screens and a free quotation call Carroll Awning at 1-800-999-5617 or click here today!
Check us out on Facebook and Twitter as well!
Source: http://www.hardrockhotelorlando.com/meetings_and_events/weddings/
http://www.plasticscreenenclosures.com/patio-enclosure-articles/59-benefits-of-roll-up-vinly-curtains-and-sun-shades.html