Posted on Friday, March 22nd, 2013 at 4:20 pm.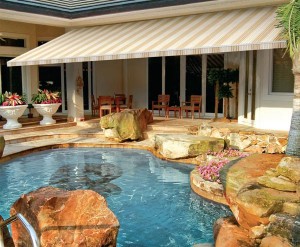 Are you looking for ways to enhance the beauty and comfort of your garden? If yes, you should consider installing a sunesta screen. Sunesta screens are the perfect garden screens for any home or business environment.
How do garden screens benefit your home garden or commercial garden atmosphere?
Sunesta screens are garden screens that can truly be utilized as essential items in home gardens and commercial gardens. Why?
For one, sunesta screens can expand and improve your outdoor living space.
How?
Sunesta screens can make your home garden or commercial garden more private and reclusive.
The sunesta screens will help you enjoy the colors, smells, and textures of your garden without you being pestered from insects such a mosquitoes.
Sunesta screens are the privacy screens any homeowner or business owner can appreciate. Sunesta screens are elegant, stylish garden screens and you can have them customized with any logos or patterns you desire.
To have sunesta screens installed in your garden today, hire Carroll Awning Company.
Take a look at our sunesta screens. You won't be disappointed with these garden screens.
Carroll Awning Company has unmatched qualities on awnings and stylish awning frames for both residential and business purposes.
We offer any type of retractable awnings you may need, from freestanding canopies to compact domes. Choose fabrics in stripes, solids or patterns. All are suited for UV resistance.
Through our combined locations and experience, Carroll Awning Company provides innovative craftsmanship, superb service, competitive pricing and unfailing attention to details in order to deliver a product that exceeds expectations.
For more information on Sunesta Screens and a free quotation call Carroll Awning at 1-800-999-5617 or click here today!
Check us out on Facebook and Twitter as well!
Source: http://www.gardeningtipsnideas.com/2007/03/creating_a_garden_screen.html
http://www.ehow.com/how_2157327_build-outdoor-privacy-screen.html