Posted on Wednesday, February 27th, 2019 at 9:02 am.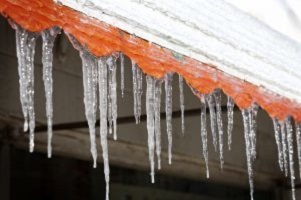 While your awning provides relieving shade and protection from the weather during the warmer months, it's important to properly care for your awning in the winter. Proper maintenance will extend the life of your awning and help you to avoid damage from debris, weather buildup, harsh winds, and more. But figuring out where to start can be stressful. It doesn't have to be–here are some simple steps to get your awning ready for winter weather.
Thoroughly Clean All Components
First things first: you should clean all the components of your awning to start preparing it for the winter. Throughout the year, the weather, pollen, natural debris, and more can damage your awning or cause stubborn buildup. When you open, close, and store your awning without cleaning and drying it first, you risk causing damage from debris or breeding unhygienic mold and mildew on your awning. But if you properly clean it before the winter and make sure that all the components are dry before storage, you can keep your awning well-maintained for years to come. Use a mild soap to clean the fabric awning itself, and remember to wipe grime off of any metal and plastic components to prevent rusting or other damage.
Close and Cover Your Awning
After your awning has been thoroughly washed and completely dried, you'll want to follow the manufacturer's instructions for folding everything properly. This will help make sure that you don't put unnecessary stress on any of your awning components. Keeping your awning completely closed and covered through the winter will help you avoid pests breeding in the awning or the awning getting dirty while it's not in use. If your awning bag is not already waterproof, you can always spray it with a waterproofing solution to keep your awning protected while it's closed and covered through the winter months.
Waterproof Storage
Waterproofing is crucial for extending the life of your awning. You may want to waterproof your awning itself, as well as the awning bag, or whatever you use to store it through the winter. You can find fabric-safe hydrophobic spray to treat your awning and awning storage materials and keep them safe from grime, mold, and mildew all winter long. Any moisture buildup in your awning can cause mold to grow, which can even cause unpleasant odors.

CONTACT CARROLL ARCHITECTURAL SHADE TODAY FOR YOUR AWNING NEEDS!
Ready to get the perfect shade structure for your apartment building, business, or home? Carroll Architectural Shade (formerly known as Carroll Awning) has the expertise and equipment to make and install the perfect residential or commercial shade structure to give your home or business an even cooler exterior. We can design, create, and install custom canopies and awnings all year long. For a free estimate and to get started designing your dream awning, give us a call at 1-800-999-5617 or visit us online. To see examples of our work, follow us on Facebook, Twitter, Google+, and LinkedIn.