Posted on Tuesday, March 5th, 2019 at 2:56 pm.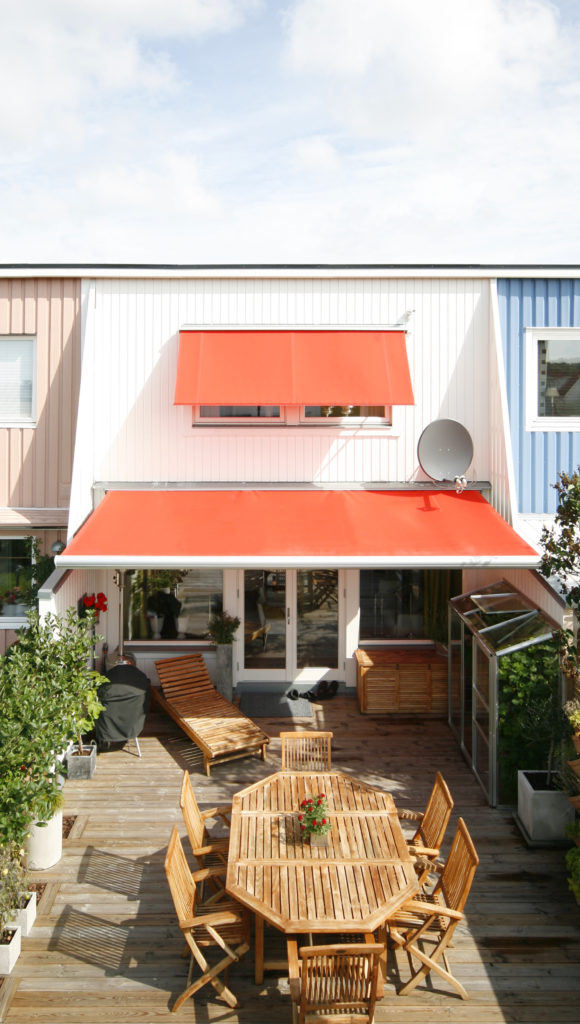 When it comes to awning placement, you have a variety of choices. Perhaps the most popular choice for awning placement is putting it above a home or business's front door. There are a lot of benefits that a front door awning provides homeowners and business owners, so here are just a few of them.

Saving On Energy Costs
When it gets hot outside, most people turn to their home's air conditioning to offer relief from the elements. While this is a practical solution, cranking your air conditioner up high and leaving it at that level can lead to sky-high energy bills. A front door awning can help you cut down on these costs because it protects your home from the Sun's heat and UV rays. This means that your home will be cooler than usual before you even turn the air conditioning on. With a front door awning, you won't have to turn your system up as high as you normally would.

Protection From The Elements
As you probably know, the weather in Maryland is constantly changing, which means there's almost always the possibility of precipitation. A front door awning can provide you with some relief from the elements as you take a moment to prepare yourself to go out. If you have one of these awnings, you won't have to worry about rushing to put your key into the door or to put your umbrella down. On top of that, your awning will help keep your porch free from falling debris,

Boosts Curb Appeal
An aesthetically pleasing awning can be just the thing your home needs to set it apart from the surrounding homes or businesses and boost your curb appeal. Even if you're not currently planning to sell your home, it's a good idea to add some value to your property. This is especially important for business owners, who could use their awing to express what their business is all about. Regardless of whether you're a homeowner or a business owner, adding a front door awning is a great way to boost your curb appeal.

CONTACT CARROLL ARCHITECTURAL SHADE TODAY FOR YOUR RETRACTABLE AWNING!
Ready to get the perfect shade structure for your apartment building, business, or home? Carroll Architectural Shade (formerly known as Carroll Awning) has the expertise and equipment to make and install the perfect residential or commercial shade structure to give your home or business an even cooler exterior. We can design, create, and install custom canopies and awnings all year long. For a free estimate and to get started designing your dream awning, give us a call at 1-800-999-5617 or visit us online. To see examples of our work, follow us on Facebook, Twitter, Google+, and LinkedIn.