Posted on Friday, August 23rd, 2013 at 10:29 pm.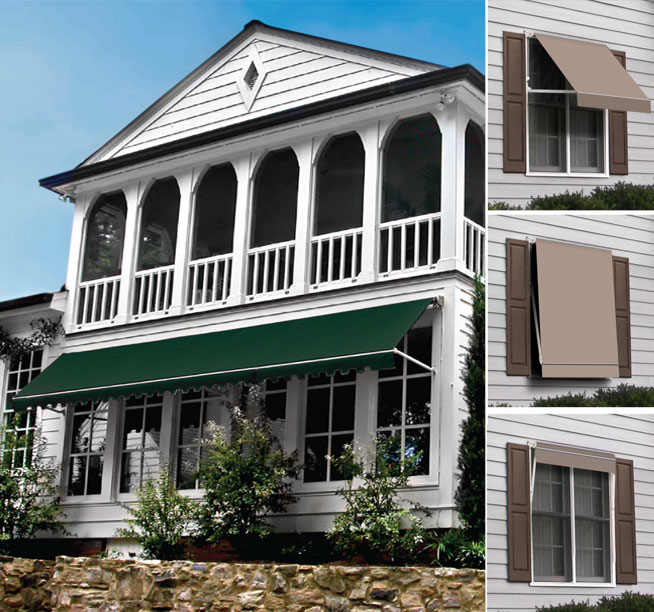 Do you retractable awnings installed for your residential property?
Carroll Awning Company can complete  installation  for your retractable awnings in a jiffy. And we won't sacrifice quality or burn a hole in your wallet to get the job done.
What type of retractable awning do you want for your home?
Do you want classic style awnings or do you want fixed slope awnings?
What are classic style awnings?
Classic style awnings are patio awnings. These retractable awnings are  wedged shape awnings. The awnings are attached to the home exterior walls.
What are fixed slope awnings?
Fixed slope awnings are awnings designed with flexibility in mind. Fixed slope awnings can be adjusted by loosening the bolts located on the shoulder of the awnings.
No matter your choice, Carroll Awning Company can promise you
sturdy, stylish custom awnings.
Our custom awnings come with great warranties so you will never have to worry about your awnings meeting your beauty requirements over time.
Carroll Awning Company's retractable awnings can stand against excessive winds,  heavy rainfalls, scorching sun rays and more.
Bottom line: we design our awnings for all year use.
You can count on us to provide you versatile residential awnings. No matter how much sun or shade you desire, you have full control.
We have available for you the following awning options:
– Free standing patio awnings.
– Window awnings
– Door awnings
– Raised roof awnings
– Sunesta Awnings and more!
Let Carroll Awning Company help you design a cost-effective solution for your home or business today.
Carroll Awning Company has unmatched qualities on awnings and stylish awning frames for both residential and business purposes.
We offer any type of retractable awnings you may need, from freestanding canopies to compact domes. Choose fabrics in stripes, solids or patterns. All are suited for UV resistance.
Through our combined locations and experience, Carroll Awning Company provides innovative craftsmanship, superb service, competitive pricing and unfailing attention to details in order to deliver a product that exceeds expectations.
Call for a FREE on-site estimate at 1-800-999-5617 or click here today!
Check us out on Facebook and Twitter as well!
Source:
http://kohlerawning.com/classic-style-patio-awnings-5/