Posted on Thursday, August 29th, 2013 at 11:24 pm.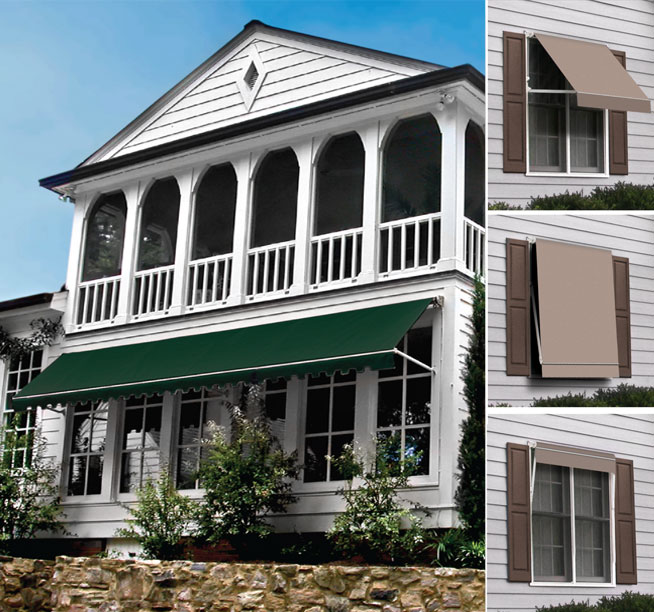 Are you a business executive or business owner looking for ways to attract more foot traffic to your business?
If yes, there's no better way  to bring in more foot traffic than drawing potential customers to your company with retractable awnings from Carroll Awning Company.
Our awnings are stylish, vibrant in color and easy to operate. We can even create commercial awnings that feature your company logo.
The retractable awnings we design are full customized to ensure the awnings extend as far as you need.
We have available window awnings as well as door awnings.
When your commercial business is not using the retractable awnings,  simple roll up the awnings manually or request an automatic roll for your custom awnings.
So you can store your awnings at anytime.
We are dedicated to providing our clients with high quality awning fabrics to protect the fabrics from harmful UV rays and inclement weather.
Retractable awnings can be mounted to walls and roofs.
Best of all our Carroll Awning Company retractable awnings come with great warranties.
Our acrylic fabrics will offer you the following benefits:
–  Protection again fabric fading
– Mildew resistance
– Rot resistance
Have a look at our retractable awnings today and come to our showroom as well.
Be sure to keep up with  regular maintenance for your retractable awnings for the best results.
Let Carroll Awning Company help you design a cost-effective solution for your home or business today.
Carroll Awning Company has unmatched qualities on awnings and stylish awning frames for both residential and business purposes.
We offer any type of retractable awnings you may need, from freestanding canopies to compact domes. Choose fabrics in stripes, solids or patterns. All are suited for UV resistance.
Through our combined locations and experience, Carroll Awning Company provides innovative craftsmanship, superb service, competitive pricing and unfailing attention to details in order to deliver a product that exceeds expectations.
Call for a FREE on-site estimate at 1-800-999-5617 or click here today!
Check us out on Facebook and Twitter as well!
Source:
http://www.bgawning.com/awning-faq/
http://www.perfecta-awnings.com/Faqs.html