Posted on Sunday, December 29th, 2013 at 11:19 pm.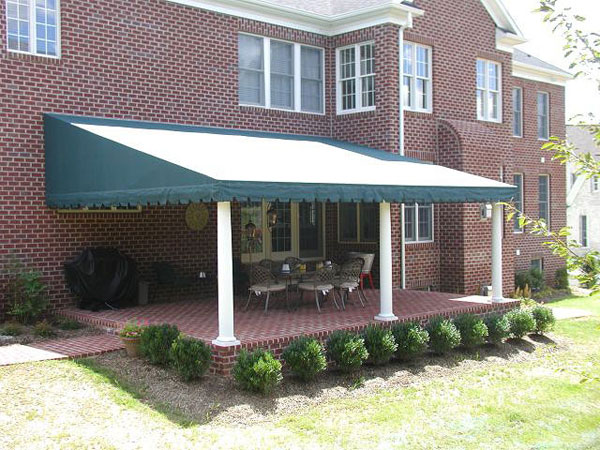 Do you feel like your home is receiving too much natural light? Are you looking for extra shade?
You can have the shade you're looking for by having custom designed awnings installed for your property.
Although natural light is warming and refreshing, there is a such thing as having too much of a good thing.
Residential awnings can add extra sophistication to your property while helping you control the amount of shade and natural light you want coming from your windows and doors.
The beautification of your home can be completed by having handcrafted fabric awning installed throughout your home property. Window awnings and door awnings are a must have for quality shade and home decor.
The residential awnings can offer you a relaxing spot to read or entertain house guests at any given time. But more importantly you will have exceptional UV protection.
Sunbrella awnings are one of the best kinds of awnings for utmost UV protection. Sunbrella awnings can provide you 98 precent UV protection according to the Skin Cancer Foundation.
You will be able to expand your living space more with awnings by having the opportunity to use your deck and patios all year round.
You can count on Carroll Awning Company to custom fit your awnings for any size living space.
Rain, snow or shine, you will be able to enjoy your outdoor area because awnings are durable against inclement weather. We design residential awnings as water repellent home structures. As long as it's safe to be outside, you can enjoy the comfort of your awning area.
For the best shade, go for darker awning fabrics. Consult with our awning specialist to find the best aw bugging fabrics for your ventilation and shade needs today.
You can learn about the variety of awning designs available  by reviewing our gallery.
Carroll Awning Company has unmatched qualities on awnings and stylish awning frames for both residential and business purposes.
We offer any type of patio awnings you may need, from freestanding canopies to compact domes. Choose fabrics in stripes, solids or patterns. All are suited for UV resistance.
Through our combined locations and experience, Carroll Awning Company provides innovative craftsmanship, superb service, competitive pricing and unfailing attention to details in order to deliver a product that exceeds expectations.
Call for a FREE on-site estimate at 1-800-999-5617 or click here today!
Check s out on Facebook and Twitter as well!
Source:
http://www.canvascraftinc.com/blog/shade-your-pool-house-with-awnings/
http://www.atozawnings.com/frequently-asked.html