Posted on Saturday, February 9th, 2013 at 3:53 am.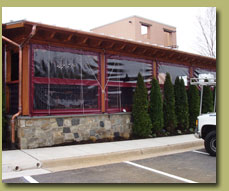 Are you considering purchasing awning screens for your residential or commercial property? If yes, Carroll Awning Company highly recommends Sunesta Awning Screens. This article will provide you information on the great benefits awning screens can offer your property.
Awning screens can add tremendous value to a home or business because the screens can help increase living space for enclosed gazebos, decks, patios and home interior rooms/ commercial interior rooms.
Screen awnings will allow you to enjoy the great outdoors without feeling the discomfort of  inclement weather or pest that come with the outdoors experience. It will also enhance the beauty of your home or business design.
Awning screens can provide the following benefits:
Cools the home or business during the hot days.

Reduces heat loss during cold days.

Reduces the damage UV rays.

Keeps Pest Out.

Reduces utility bill expenses.
Carroll Awning Company can design and install quiet, stylish customized retractable screens for your home or business alike – door screens, window screens, specialty screens and more.
Carroll Awning Company supplies and installs all new products offered by Sunesta.
Carroll Awning Company has unmatched qualities on awnings and stylish awning frames for both residential and business purposes.
We offer any type of retractable awnings you may need, from freestanding canopies to compact domes. Choose fabrics in stripes, solids or patterns. All are suited for UV resistance.
Through our combined locations and experience, Carroll Awning Company provides innovative craftsmanship, superb service, competitive pricing and unfailing attention to details in order to deliver a product that exceeds expectations.
For more information on Sunesta screens (as well as a free quotation) call Carroll Awning at 1-800-999-5617 or click here today!
Source: http://www.mosquitocurtains.com/1-porch-screening-situations/8-awning-screens.html
http://geniusscreens.com/