Posted on Monday, April 22nd, 2019 at 9:54 am.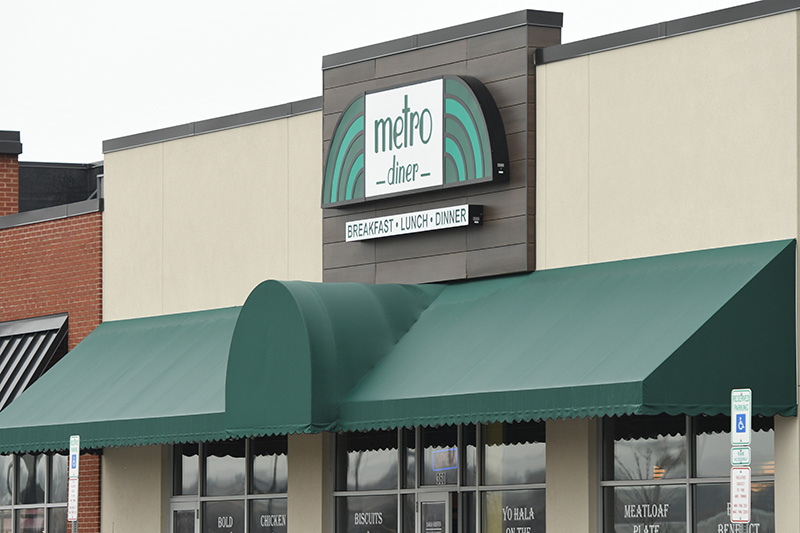 When you own a commercial building, it's a great idea to add an awning to it. When you're adding an awning to your building, you're making an investment into your building that will help pay for itself over time. Not only will you be protecting your building from the elements, but you'll be able to utilize more of the space surrounding your building as well. It's crucial to keep in mind that you have to put some thought into your awning before you have it installed on your commercial building. Here are some factors to consider before having an awning installed.

Features
No matter which material you choose for your commercial awning, it's important to make sure that you choose a high-quality one with the features you need. Does the awning you're considering have UV protection? Is it waterproof? These are a couple of questions you should ask yourself before choosing any particular awning. Consider what your specific needs are before you have an awning installed.

Durability
It's vital to have an awning that is durable, especially with our local weather. Not only will you need to have an awning that lasts through rain and snowstorms, but you'll also have to get one that can stand up to the harsh summer weather as well. It's up to you to choose an awning that is made of the material that's best suited for your needs. Also, you need to consider maintenance as well. If you know that you aren't willing or able to do maintenance on your awning, then you should choose one that won't require much maintenance.

Aesthetics
Though the practical values of awnings are very important, it's also vital that your awning looks good. This is especially true for commercial buildings because having an attractive awning can lead to more business. Even if your awning is made of the most durable, high-quality material, if it doesn't look good, you'll be missing out on the opportunity to attract new business. Use your commercial awning as an opportunity to showcase the design scheme of your brand.
CONTACT CARROLL ARCHITECTURAL SHADE TODAY FOR YOUR RETRACTABLE AWNING!
Ready to get the perfect shade structure for your apartment building, business, or home? Carroll Architectural Shade (formerly known as Carroll Awning) has the expertise and equipment to make and install the perfect residential or commercial shade structure to give your home or business an even cooler exterior. We can design, create, and install custom canopies and awnings all year long. For a free estimate and to get started designing your dream awning, give us a call at 1-800-999-5617 or visit us online. To see examples of our work, follow us on Facebook, Twitter, Google+, and LinkedIn.