Posted on Thursday, May 2nd, 2019 at 11:53 am.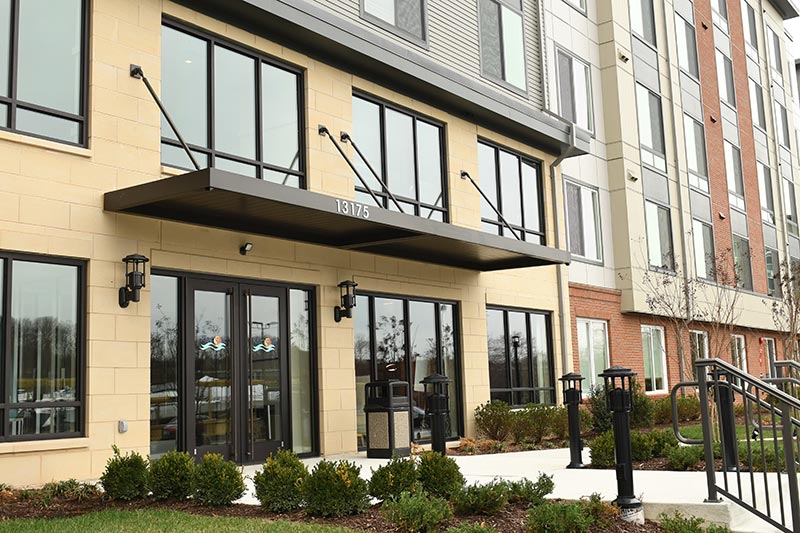 Whether you're using it for a residential or commercial purpose, an awning is an excellent choice! When you opt to get an awning for your commercial building, you're making an investment that is sure to pay dividends in the future. A custom awning can help your business stand out and even boost your clientele, which makes it a valuable addition no matter what kind of business you have. Here are some tips you can use when you're designing a custom awning for your business.

Make A Plan
Before you start the installation process, it's important to come up with a concrete plan for how you want it to look. Having a custom awning comes with a lot of options, so it's important to have a concrete plan. Perhaps the most essential part of coming up with your plan is establishing what your budget is. This may seem like you're limiting your choices, but really you're helping make other choices easier by establishing a budget and sticking to it. Setting a budget will help keep your awning goals realistic and help you throughout the process of choosing an awning.

Consult A Professional
Designing an awning for your business that not only looks great but works well is a big task, so make sure you hire a professional to ensure the process goes smoothly. Professionals have experience with designing awnings, which means they are able to work efficiently and even make suggestions based on what you're planning for the awning to look like. You don't even necessarily have to have a complete plan in mind when you hire a professional. They are experienced and can help guide you.

Choose The Right Material
When you're choosing an awning for your commercial building, you need to make several considerations. First, you need to pick an awning material that can withstand the weather in your area. You also need to consider the pros and cons of each awning before you decide to have one installed. You might find that it's easy to rule one type out based on your needs.
CONTACT CARROLL ARCHITECTURAL SHADE TODAY FOR YOUR RETRACTABLE AWNING!
Ready to get the perfect shade structure for your apartment building, business, or home? Carroll Architectural Shade (formerly known as Carroll Awning) has the expertise and equipment to make and install the perfect residential or commercial shade structure to give your home or business an even cooler exterior. We can design, create, and install custom canopies and awnings all year long. For a free estimate and to get started designing your dream awning, give us a call at 1-800-999-5617 or visit us online. To see examples of our work, follow us on Facebook, Twitter, Google+, and LinkedIn.