Posted on Friday, April 19th, 2019 at 12:23 pm.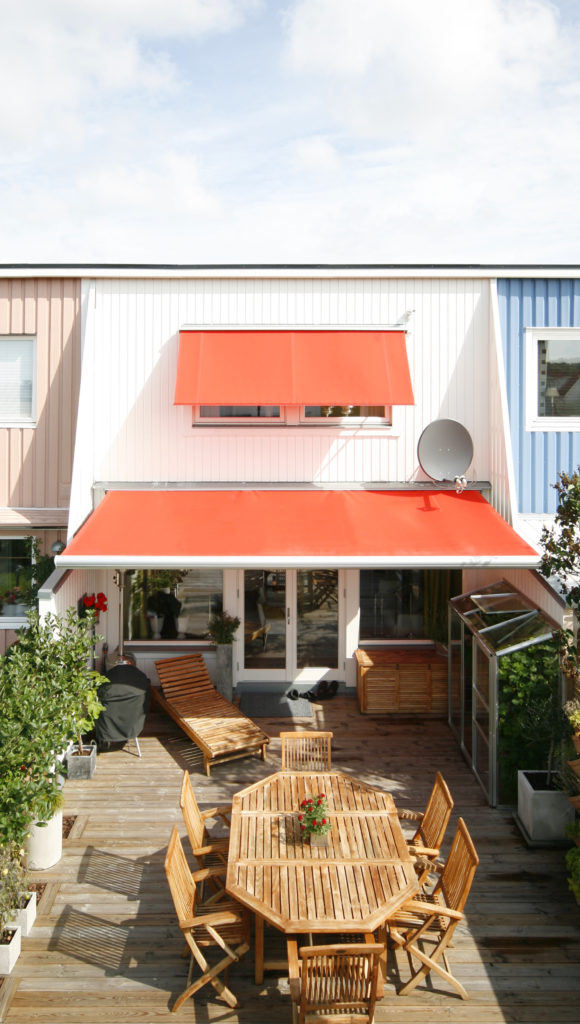 If you're looking to add an awning to your home, you're probably well aware that it'll provide you with some benefits. But did you know that on top of these benefits, your awning will actually add value to your home? When you have an awning installed on your home, you are making an investment that is sure to pay off years down the line. Here are some ways your new awning will add value to your home.
Increase Curb Appeal
When your home has an awning, it becomes more visually appealing to people who see it. This boost in curb appeal makes prospective homebuyers more interested in your home because of the extra value it adds. An awning is an important element of your home's overall design scheme, so it's important to pay close attention to it. Even if you're not planning on selling your house anytime soon, making the effort to boost your home's curb appeal is always a good idea.

More Living Space
No matter how big their homes are, most homeowners would welcome anything that could help them increase their home's usable living space. Adding an awning to your home increases your ability to enjoy your home's exterior. It protects you from weather conditions like precipitation and harsh sunlight and allows you to spend more time on your porch or patio. This means that you'll be able to utilize these features for more months out of the year. With the right awning, you can relax on your home's exterior for most of the year!

Boosts Your Home's Energy Efficiency
When you own a home, maintaining its energy efficiency should be one of your top priorities. Not only does energy efficiency contribute to environmental benefits, but it results in lower economic costs as well. When you have an awning installed, it'll increase your home's energy efficiency by blocking sunlight. In fact, the United States Department of Energy states that awnings can block up to 90% of the energy coming from the Sun. This means you'll have to spend less money cooling your home!
CONTACT CARROLL ARCHITECTURAL SHADE TODAY FOR YOUR RETRACTABLE AWNING!
Ready to get the perfect shade structure for your apartment building, business, or home? Carroll Architectural Shade (formerly known as Carroll Awning) has the expertise and equipment to make and install the perfect residential or commercial shade structure to give your home or business an even cooler exterior. We can design, create, and install custom canopies and awnings all year long. For a free estimate and to get started designing your dream awning, give us a call at 1-800-999-5617 or visit us online. To see examples of our work, follow us on Facebook, Twitter, Google+, and LinkedIn.