Posted on Thursday, January 2nd, 2020 at 9:52 am.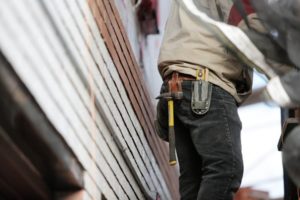 It's a lot of work running a business, and it takes a lot of effort to make it successful. Like many other businesses, you may be trying to find new ways to bring in customers and encourage prior customers to come back. A feature that can help bring in customers is a commercial awning. Having an awning on your property makes your business more visible, and it makes great use of your outdoor space. However, every awning company has its differences, and you want to be sure you pick the right one for the job. Find out how to choose the best commercial awning company for your awning installation.
Experience
Not just anyone can properly design, install, and maintain an awning. Without professional expertise, the awning can easily have flaws that make it less appealing or even less safe. This is why you want to hire an awning company that has the experience needed to ensure your awning is handled with proper care.
Don't be afraid to ask for a portfolio that provides examples of their previous projects. You should have a vision for how you want your awning to look. If you like the finished products from that company's portfolio, it would be worth getting into contact with them.
Learn About Services of your Awning Company
When you're the head of a business, there's a lot you need to handle every day. There's a good chance you work with a multitude of vendors, and you rely on each one to provide you with high-quality services. The awning company you hire should be no exception to this rule. Your awning company should have the ability to provide you with a superb finished product. They should also be strong communicators during the midst of the project.
Find out if your awning company does their work in-house or if they use a third party to get the project done. If all of the work is done in-house, there will be less time waiting for communication, allowing any mistakes or concerns to be addressed more quickly.
Contact Carroll Architectural Shade Today
Through our combined locations in Baltimore, Maryland, and Washington, D.C., Carroll Architectural Shade provides innovative craftsmanship, superb service, competitive pricing, and unfailing attention to detail for customers throughout Maryland and Virginia.
Our highly skilled craftsmen design and custom manufacture shade products in house, including commercial awnings, residential awnings, retractable awnings, roll up curtains, aluminum awnings, and flat metal canopies. Founded in 1958 by James Carroll Sr., and still family-owned by his sons today, Carroll Architectural Shade remains committed to delivering top quality craftsmanship and service.Visit our website to see how we can serve you and follow us on Facebook, Twitter, Linkedin, Pinterest.