Posted on Friday, March 15th, 2019 at 12:37 pm.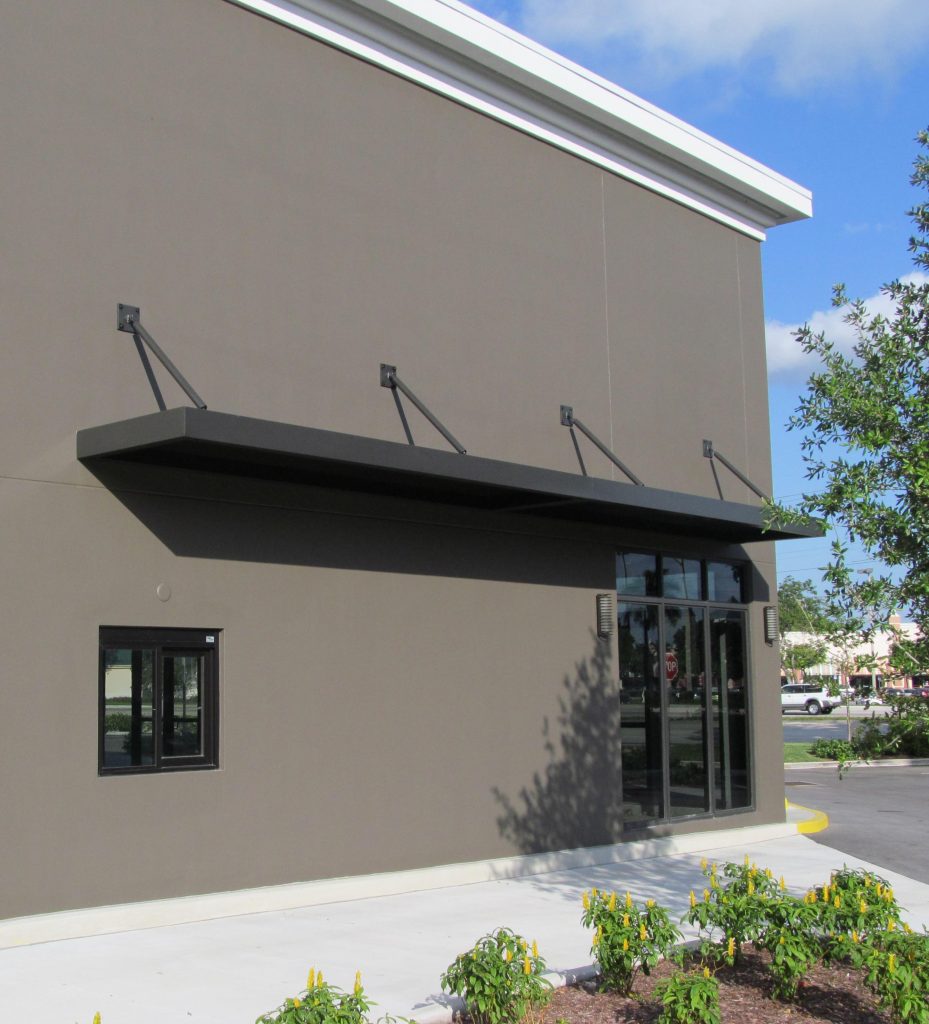 When you decide to have window awnings installed on your home or business, you are making an investment in your property. These awnings provide a ton of benefits to your building, including shelter and shade. However, in order to provide these benefits your window awnings need to stay in good condition and avoid unnecessary damage. Here are a few ways you can protect your window awnings from damage.

Clean Them
While most people may not view dirt as dangerous, it poses one of the biggest threats to your awnings' longevity. Because your awnings are located outdoors, they are constantly exposed to dirt and other debris. Sometimes the wind can even blow this dirt into your awning and it'll get stuck in the awning's folds. This can reduce how long your awning lasts. It's important to clean your awning regularly and to take its material into account when you're doing so. You can hose some awnings off while others require a more thorough cleaning process.

Take Care Of Your Frames
Your awning frame often goes overlooked but it provides structure for your awning. Because of this you should make sure that it's always in good shape. Even though these frames are very strong, they still require some care. Periodically, you should check on your awning's frames to make sure that there aren't any issues. If there are issues, you should contact a professional to get them fixed.

Store The The Right Way
No matter what kind of awning you have, it's important to store them the right way. Whenever you take your awnings done, you need to store them properly to ensure they aren't degraded unnecessarily. The best conditions for storing an awning are dry and devoid of unnecessary heat. If you put your awning in a damp place, mold can grow out it and render it useless. Excessive heat can damage your awning as well so make sure to avoid it. Another thing to remember is to keep your awning away from sharp objects. These objects can puncture your awning and make it ineffective.
CONTACT CARROLL ARCHITECTURAL SHADE TODAY FOR YOUR RETRACTABLE AWNING!
Ready to get the perfect shade structure for your apartment building, business, or home? Carroll Architectural Shade (formerly known as Carroll Awning) has the expertise and equipment to make and install the perfect residential or commercial shade structure to give your home or business an even cooler exterior. We can design, create, and install custom canopies and awnings all year long. For a free estimate and to get started designing your dream awning, give us a call at 1-800-999-5617 or visit us online. To see examples of our work, follow us on Facebook, Twitter, Google+, and LinkedIn.