Posted on Thursday, December 12th, 2019 at 10:35 am.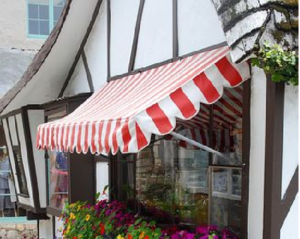 After you've had your awning installed, you would hope it could last a long time before needing repairs. You don't want to spend money on an awning repair if you can help it. It's extra time and money spent, and you can avoid these expenses by taking the right precautions. Consider the following factors so that you can minimize your needs for an awning repair.
Think About Your Environment
The environment where your awning is located is one of the biggest factors to determine its longevity. This is especially true for people who live in areas with intense winters. Winters with brutal winds and large amounts of snow can be a huge burden to your awning.
This is why you need to consider where your awning will be placed. Knowing what weather conditions your awning will have to endure will help you take precautions to avoid an awning repair.
Be Aware of all Maintenance Concerns
Be mindful of the language your awning contractor uses when they're building your awning. There are key distinctions between "low-maintenance" awnings and "no-maintenance" ones as an example. If you misinterpret how much maintenance your awning will need, you increase the chances of having it suffer unnecessary damage, which will require an awning repair to correct. To avoid the need for an awning repair, you need to fully understand how much maintenance your awning needs and stay on top of all recommended maintenance procedures during the year.
Coding and Zoning
Zoning and coding regulations can restrict your awning. Some of these restrictions are more well-known than others. On the other hand, other regulations are less known and can surprise residents and architects. Such restrictions include those in neighborhoods and districts. Landlord restrictions can also pop up.
While these regulations can be burdensome to work around, it's better for you to do your research and understand what kind of awning you want. Failure to do so could cause you to face an expensive awning repair to correct any problems.
Make Sure to Get an Experienced Contractor
When you're constructing your awning, you want the best people working on it. A licensed professional will know about all the regulations in your area. They will also know what materials you should use to build your awning so you won't need an awning repair any time soon.

Contact Carroll Architectural Shade Today
Through our combined locations in Baltimore, Maryland, and Washington, D.C., Carroll Architectural Shade provides innovative craftsmanship, superb service, competitive pricing, and unfailing attention to detail for customers throughout Maryland and Virginia.
Our highly skilled craftsmen design and custom manufacture shade products in house, including commercial awnings, residential awnings, retractable awnings, roll up curtains, aluminum awnings, and flat metal canopies. Founded in 1958 by James Carroll Sr., and still family-owned by his sons today, Carroll Architectural Shade remains committed to delivering top quality craftsmanship and service.Visit our website to see how we can serve you and follow us on Facebook, Twitter, Linkedin, Pinterest.