Posted on Friday, August 23rd, 2019 at 2:23 pm.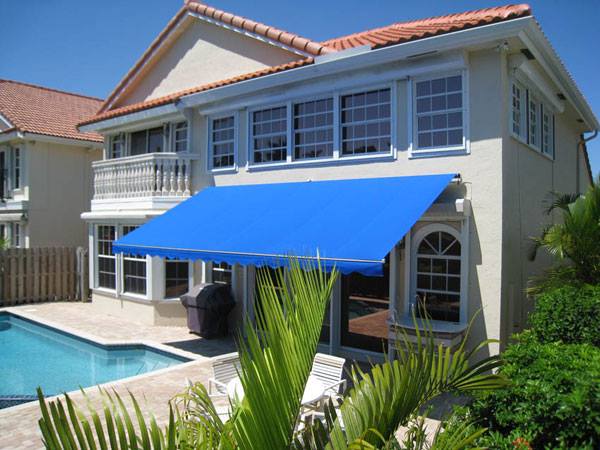 Adding a retractable awning to your home is a great option for so many reasons. Awnings give you plenty of extra living space to use when it's sunny and even when it's lightly raining, all while still allowing you to put it away when you want to enjoy some extra light. Opting for a retractable awning gives you even more versatility as you can put it away during bad weather and reduce the risk of it being damaged. If you're considering adding a retractable awning to your commercial property, there are a few things you should consider beforehand.
Who Are You Working With?
There are many options for who you can buy a retractable awning from in the DMV area, and you want to be sure you're working with a reputable company that has your best interest at heart. Fortunately, there are plenty of ways you can check on the status of a business, from online reviews on sites like Yelp and Google to Better Business Bureau ratings so you can buy with comfort. As you begin to look into a dealer. Make sure you consider things like if they will install it for you or if you'll need to hire someone else. Additionally, consider if they offer any warranties or maintenance options. If you ever need to make a claim or have issues resulting from installation, a warranty can help save you money and heartache.
Consider Fasteners and Materials
When you consider that the awning you'll be attaching to your home can weigh anywhere from 200 to 400 pounds, knowing that it's installed securely is critical. At a minimum, your installer should be using ¾" wide shaft lag screws, but there is more needed than just this. Next, consider the material that the awning itself will be made of. Acrylic fabric is the most popular as it will not fade excessively or rot if it's cared for. 100% acrylic fabric will last for eight to twelve years when you follow proper maintenance.
CONTACT CARROLL ARCHITECTURAL SHADE TODAY
Through our combined locations in Baltimore, Maryland and Washington, D.C., Carroll Architectural Shade provides innovative craftsmanship, superb service, competitive pricing, and unfailing attention to detail for customers throughout Maryland and Virginia.
Our highly skilled craftsmen design and custom manufacture shade products in house, including commercial awnings, residential awnings, retractable awnings, roll up curtains, aluminum awnings, and flat metal canopies. Founded in 1958 by James Carroll Sr., and still family-owned by his sons today, Carroll Architectural Shade remains committed to delivering top quality craftsmanship and service.
Visit our website to see how we can serve you, and follow us on Facebook, Twitter, Linkedin, Pinterest.