Posted on Friday, May 17th, 2019 at 12:20 pm.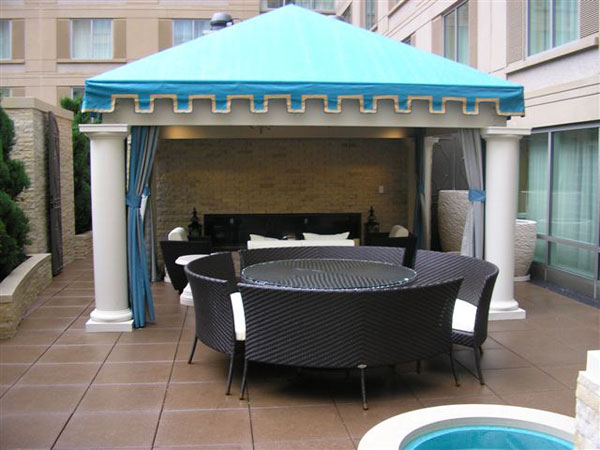 Spring is here and summer is right around the corner, which means that this is a great time to enjoy your home's patio. If your home has a patio, you know just how much of an asset it can be. It allows you to spend time outdoors in what is essentially an extension of your home, giving you the best of both worlds. If you have a patio, one of the best things you can do is to get an awning for it. Here are some reasons why having a patio awning installed is a great idea.

Add Property Value
When you have a visually appealing space on your property that you can use for relaxation, your home's value will go up. Having a patio with an awning will allow you or prospective homebuyers to enjoy the outdoors for more of the year. When you have a patio that doesn't have an awning, using it during the summer months will be extremely uncomfortable. Adding a patio awning eliminates that problem while boosting your home's overall value.
Cuts Energy Costs
Even though this part of the year comes with great weather, it also brings higher temperatures than usual. This usually results in homeowners spending more money on cooling their homes, and the costs to do so can be staggering. Patio awnings are not only useful for protecting your patio from sunlight, but they also can help cut down on these costs. They help to keep harsh rays from the sun from entering your home, keeping your home cooler.

Protect Your Patio
During the spring and summer, rain is a common occurrence so it's crucial to protect your patio from it. Doing so will allow you to spend time on your patio regardless of what the weather is outside. As stated earlier, a patio awning is great at offering protection from harsh sunlight. This is good news for homeowners who want to protect their patio furniture from the elements. Pretty much, no matter what the forecast is you can rest assured that you can enjoy your home's patio.
CONTACT CARROLL ARCHITECTURAL SHADE TODAY FOR YOUR RETRACTABLE AWNING!
Ready to get the perfect shade structure for your apartment building, business, or home? Carroll Architectural Shade (formerly known as Carroll Awning) has the expertise and equipment to make and install the perfect residential or commercial shade structure to give your home or business an even cooler exterior. We can design, create, and install custom canopies and awnings all year long. For a free estimate and to get started designing your dream awning, give us a call at 1-800-999-5617 or visit us online. To see examples of our work, follow us on Facebook, Twitter, and LinkedIn.